Detergent for Barbieri chain cleaner - 250ml
FLA-BIO250
250ml can of quality biodegradable bike chain detergent for BCH1, BCH2 and BCH7 Barbieri chain cleaners

Shipping within one business day
The chain is an essential part of our bicycle and we need to take great care of it. Good chain maintenance reduces pedaling friction and slows down wear, without considering the high cost of buying a new one. The bike chain cleaner formula removes dirt without damaging joints or rings. Removes grease and oil quickly and safely. To be used pure in your Barbieri chain cleaner then lubricate. The bike chain detergent is a biodegradable and non-flammable fluid.

No customer reviews for the moment.
Detergent for Barbieri chain cleaner - 250ml
€

4.75

in_stock!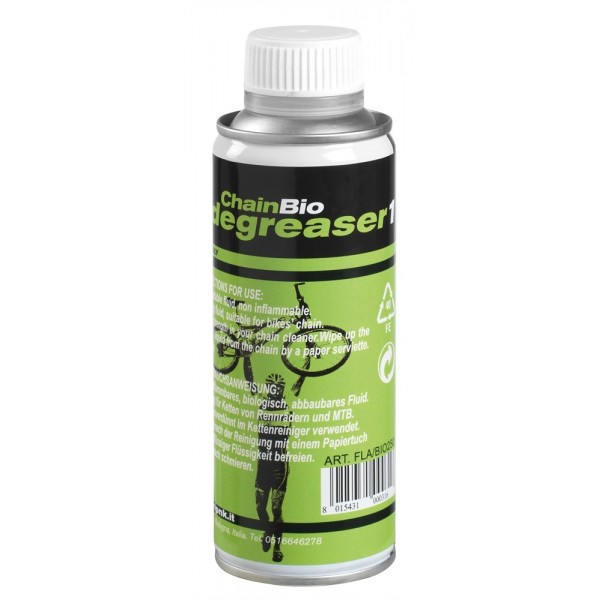 250ml can of quality biodegradable bike chain detergent for BCH1, BCH2 and BCH7 Barbieri chain cleaners