Road bike chain lubricant. 200ml can
LUB-CATROAD
Special lubricant for road and city bikes

Shipping within one business day
Specific product for ROAD BICYCLE chains. The special formula of hydrocarbons and synthetic oils ensures that a thin but resistant film is formed with advanced lubricating power that penetrates deep down into the mechanical parts, like the chain, dérailleur, free wheels, etc..... It dissolves deposits and residue remaining on the chain. Also provides an excellent barrier against corrosion and ageing. Use it every time you ride the bicycle and the chain will run much better and last much longer. Shake the can well and spray at a distance of about 10 cm. Before lubricating, clean the chain well with a BARBIERI chain-cleaner.

No customer reviews for the moment.
Road bike chain lubricant. 200ml can
€

4.72

in_stock!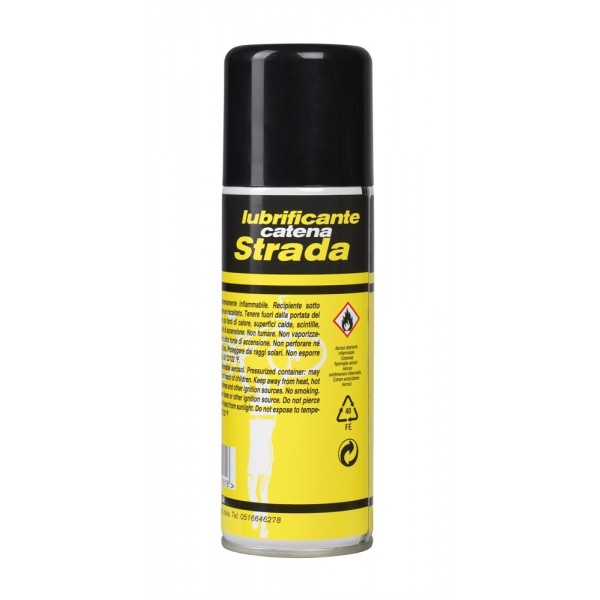 Special lubricant for road and city bikes