VELOX ANTI-SEIZE COPPER GREASE 100ml
GRA-COPPER
Velox Anti-Seize and Anticorrosion Copper Grease is ideal for the crankset and all the threads connected to it
Shipping within one business day
Velox Copper Grease - Anti-seize - 100ml Velox Anti-Seize and Anti-Corrosion Copper Grease is ideal for the crankset and all the threads connected to it. Increases fluidity and limits friction noises by resisting high temperatures between -30 ° C and 1100 ° C.
No customer reviews for the moment.
VELOX ANTI-SEIZE COPPER GREASE 100ml
€

9.43

in_stock!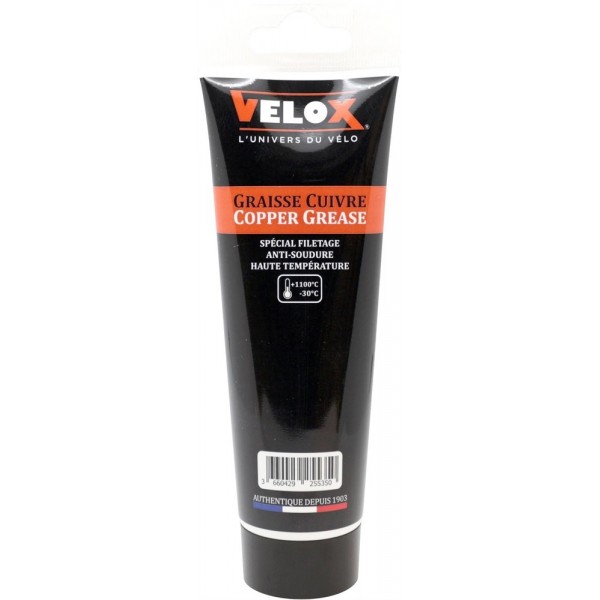 Velox Anti-Seize and Anticorrosion Copper Grease is ideal for the crankset and all the threads connected to it