CST inner tube with sealant 26"
CST-TSEAL26
CST inner tube with sealant Presta valve 48mm
Shipping within one business day
CST, a world leader in the production of inner tubes and bicycle covers following the highest quality standards. The product is renowned for its exceptional quality and maximum hold. CST is the most popular tube for your bicycle. Suitable for general use of the bike.
Quality chambers with boxed sealant. Sealant suitable for closing holes up to 3mm. Suitable for those who no longer want to have drilling problems.
Size 26" Presta Valve 48mm
No customer reviews for the moment.
CST inner tube with sealant 26"
€

7.12

in_stock!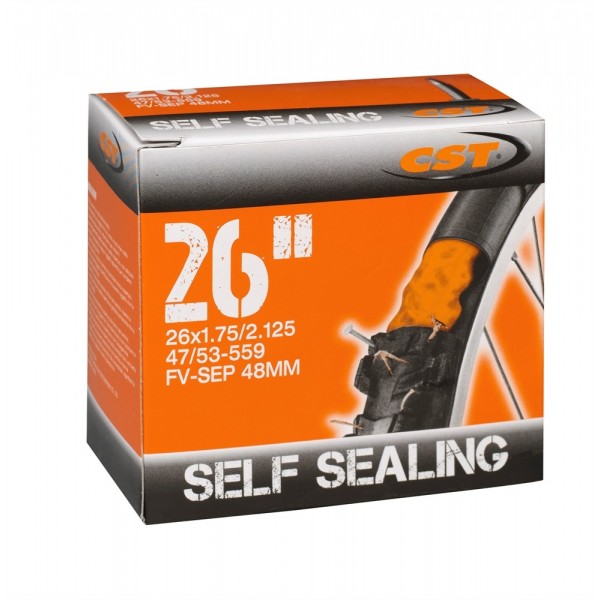 CST inner tube with sealant Presta valve 48mm