MTB-DOWNHILL PEDALS COLOR BLACK 359g PER PAIR
PED-MG6AL
Ultra-light painted alloy body with replaceable pins
The MTB-DOWNHILL pedals are a great quality model.
The wide, concave and ultralight aluminum platform allows for the best possible support surface. The 8 pins integrated in the cage promote adherence to the shoe and minimize the risk of skidding! These pedals are equipped with polymer bearings. The steel axle contributes to the transfer of power during pedaling.
No customer reviews for the moment.
MTB-DOWNHILL PEDALS COLOR BLACK 359g PER PAIR
€

47.25

in_stock!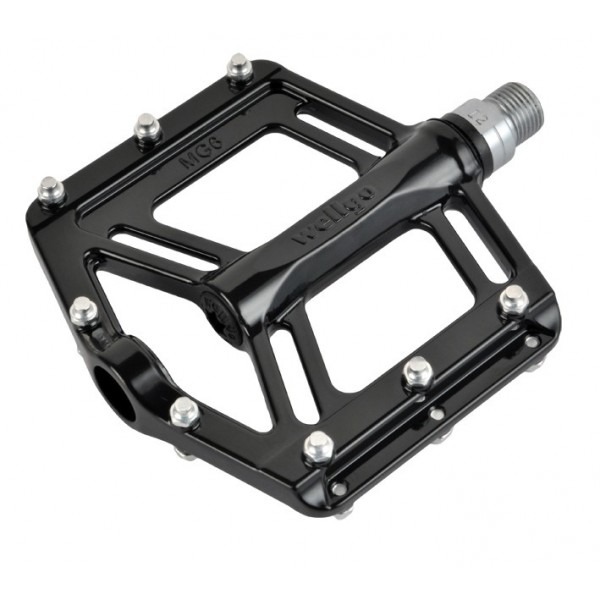 Ultra-light painted alloy body with replaceable pins
0.44 kg